R2-0 INSTRUCTIONS
The get the most out of your R2-0, follow the instructions carefully.
R2-0 is a 4-in-1 tool that mounts directly to your Geissele scope mount. Our instructions will first cover the installation of the tool on your mount, then we will discuss each tool feature.
INSTALLATION
Orient the tool underneath the scope mount nuts, with the clamp end of the tool pointing forward (towards the front of the scope).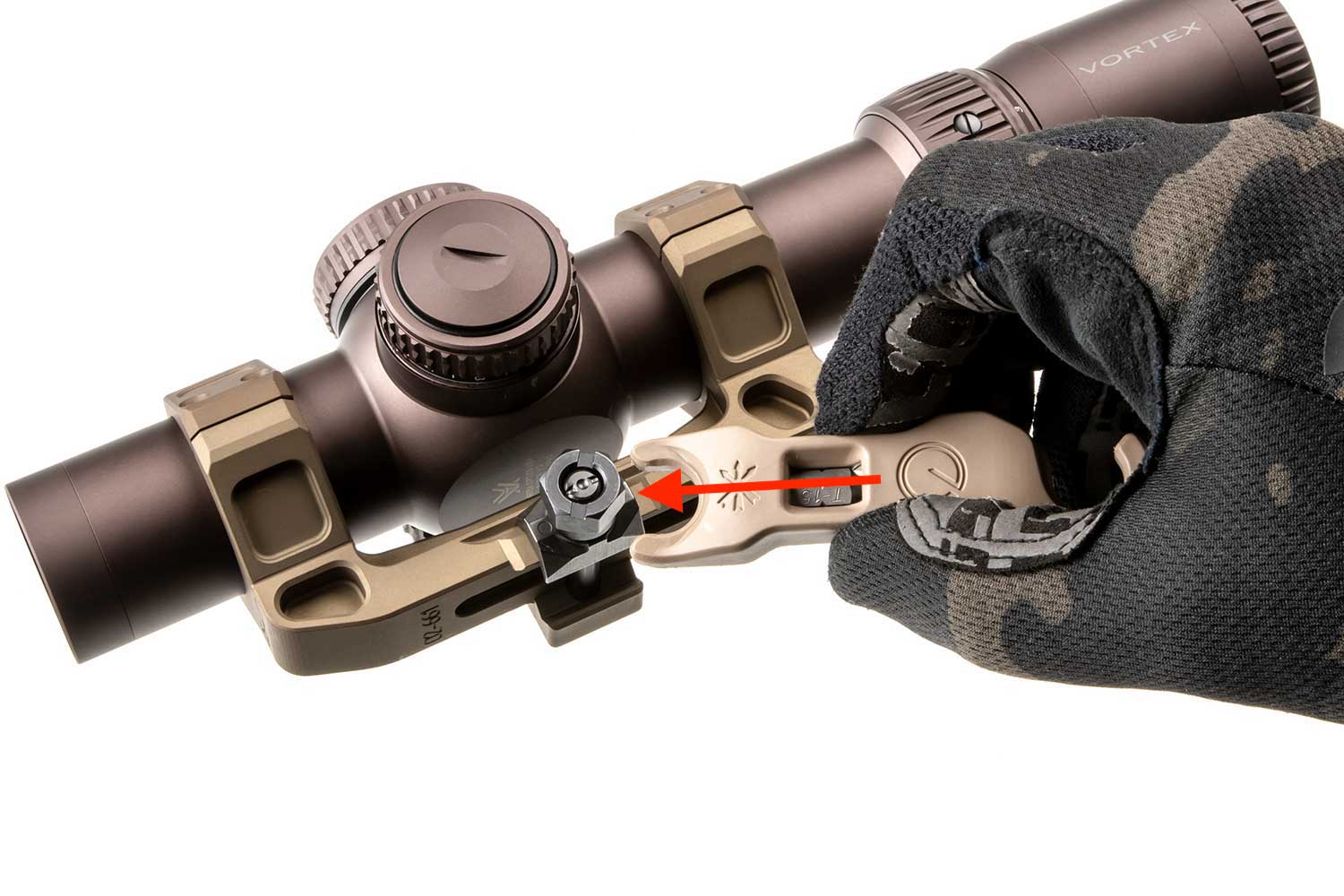 2. Snap the clamp end onto the cylindrical base of the forward nut, engaging at an upwards angle.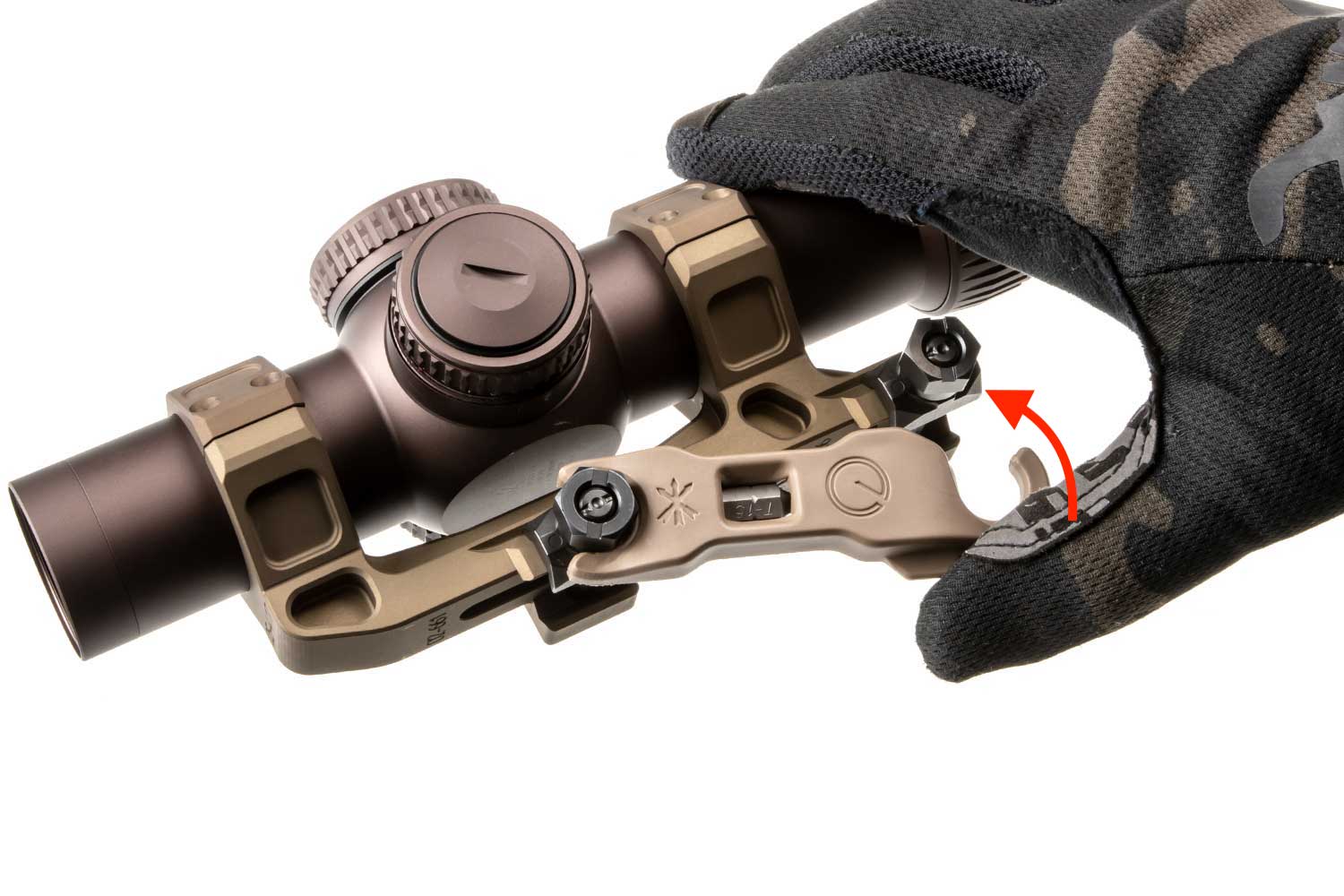 3. Pivot the hook side of the tool upwards, and snap it into place around the base of the rear nut.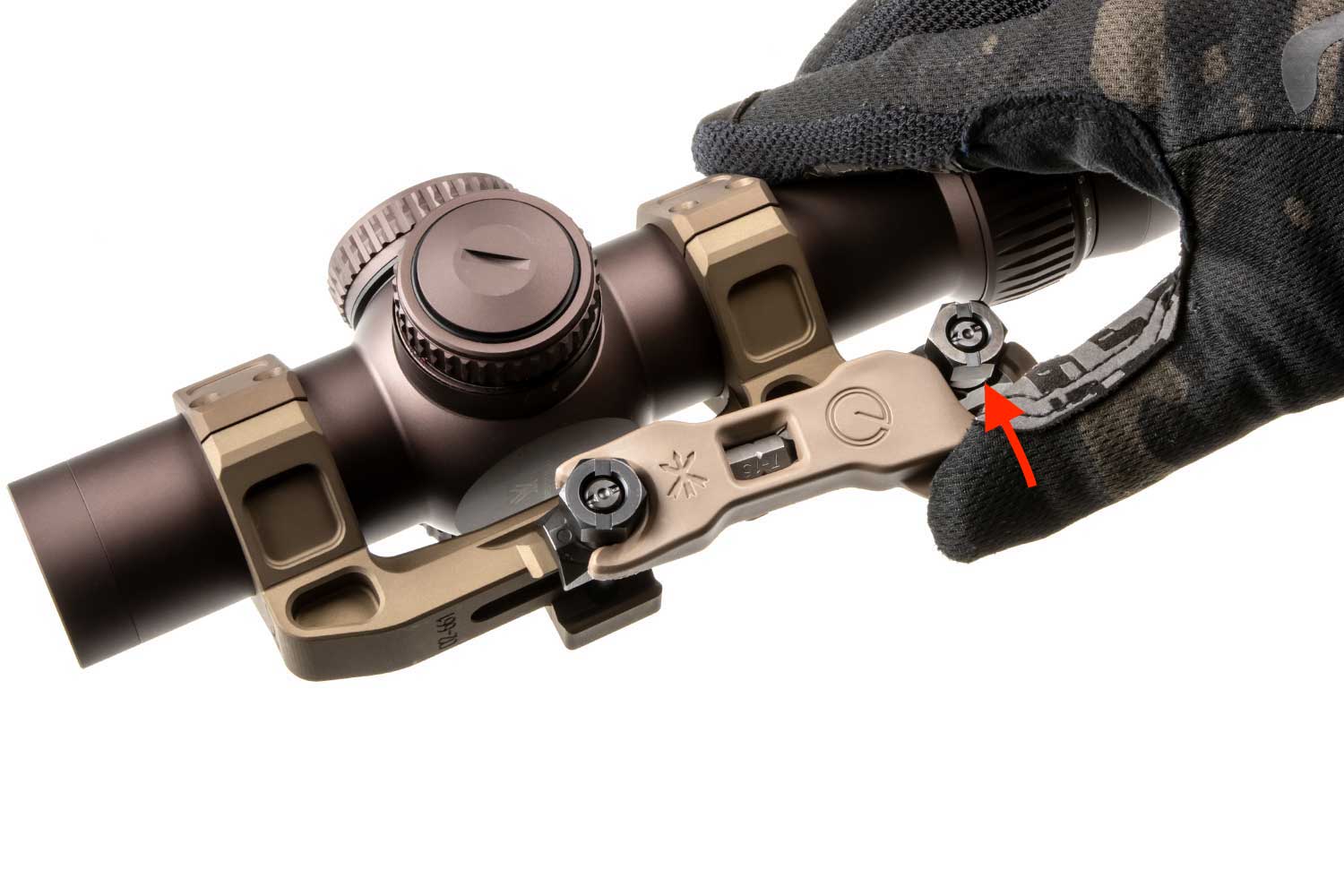 A properly installed R2-0 will secure tightly to your Geissele mount and will not shift or pop off, even under intense recoil.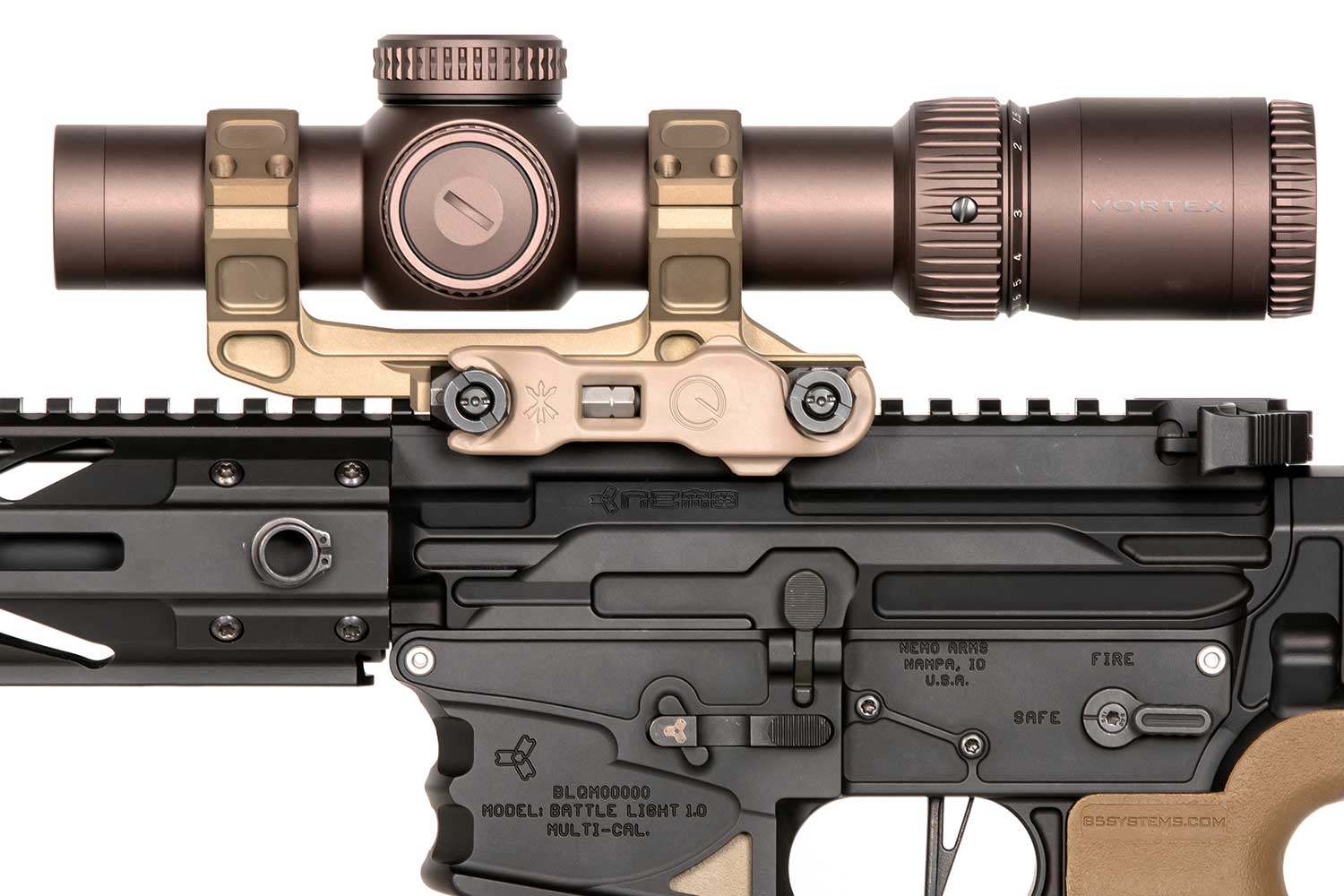 REMOVAL
1. Push downwards on the top of the tool at the rear (next to the small flathead driver) applying gradual pressure until the hook slips off the base of the rear nut.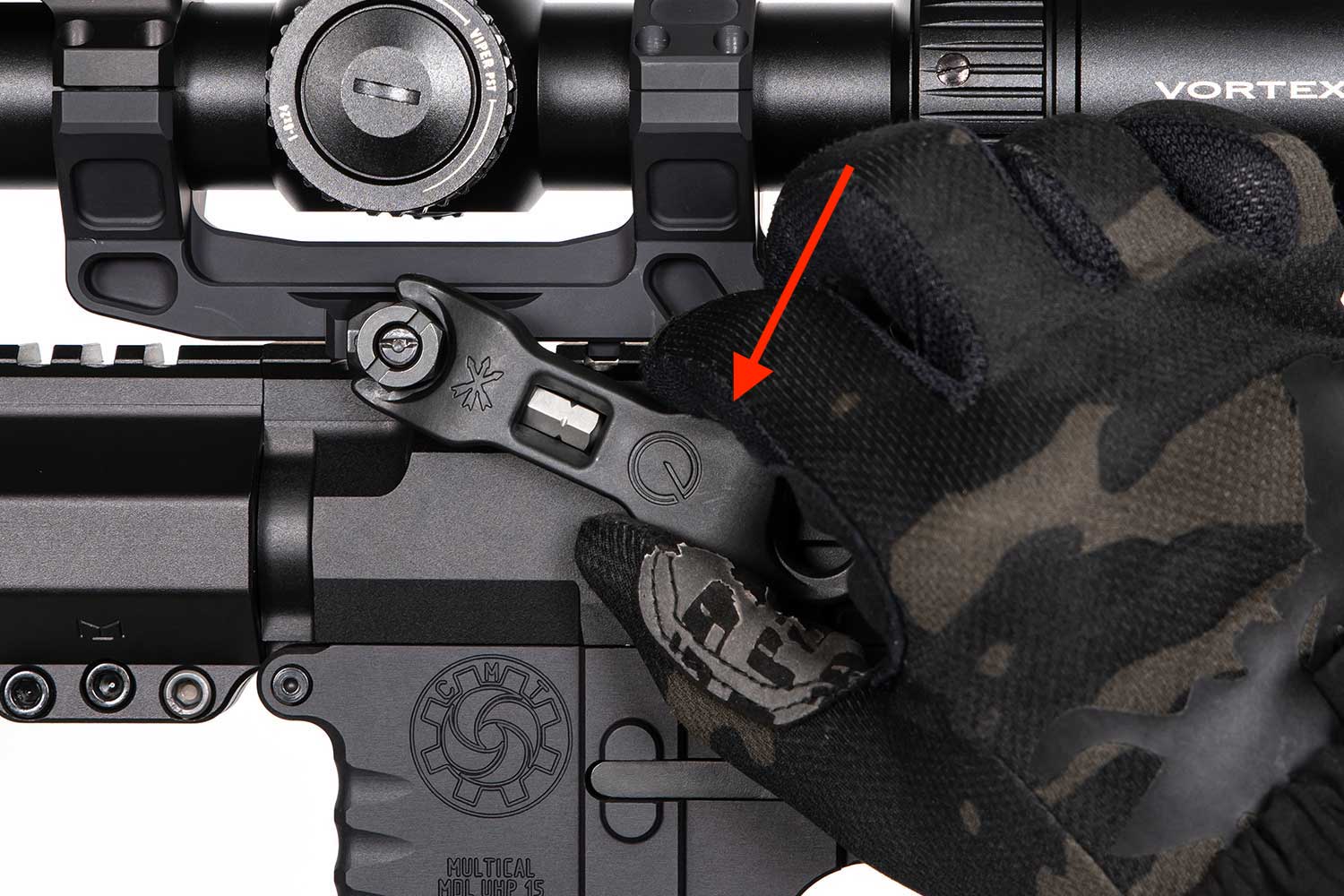 2. Pull the clamp rearward off the base of the forward nut at a downwards angle and the tool should come free and is now ready for use.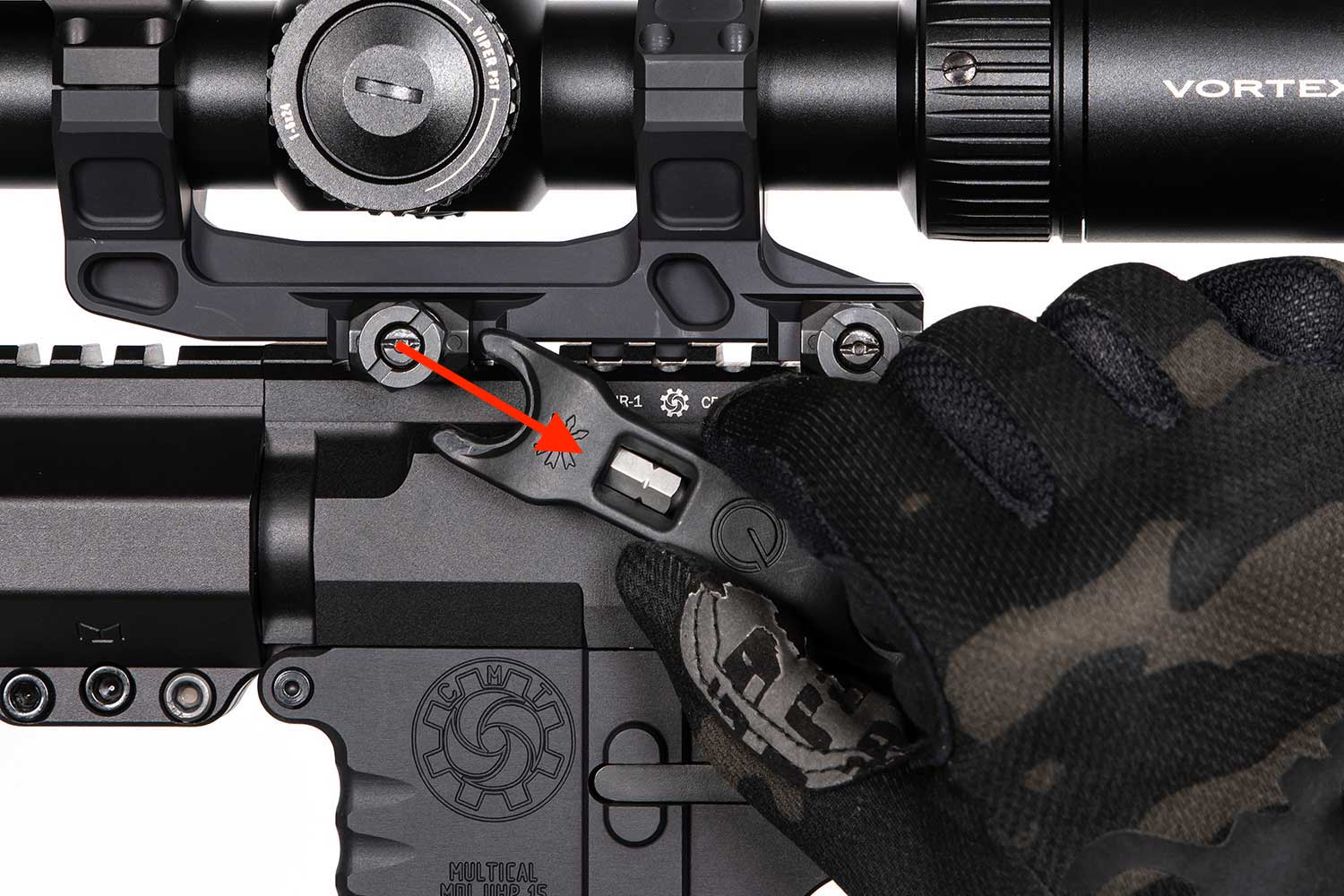 INCLUDED TOOLS & FEATURES
1/2" Hex Socket
Can be used to tighten the scope mounts 1/2" hex nuts. ! Do not tighten past 72 in-lbs. !
1/4" Hex Socket
Most 1/4″ hex screwdriver bits will be compatible with this socket. Can be used for multiple tightening applications, such as scope mounting caps). ! Do not tighten past 20 in-lbs. !
Internal Bit Storage:
Carries a 1/4" hex screwdriver bit (1″ or less in length).
Use the window on the top of the tool to push out and remove an installed bit.
The R2-0 ships with an included T15 Torx bit pre-installed.
Flathead Drivers:
Two flat head drivers (One large and one small) can be found on the top and bottom of the R2-0. Only use these to adjust optics and other aiming devices. Do not attempt to tighten scope mounting lugs with these flatheads.
If you have any questions or are unable to complete the installation, please contact support.