Instructions: Paddle Shifter V2 for SureFire X300
PLEASE READ CAREFULLY BEFORE INSTALLATION. Failure to follow these instructions can result in damage to the Paddle Shifter and/or weapon light.
Handgun Compatibility List
Holster Compatibility List
Installation Instructions
2-Piece Installation Tool
Notes before Installation
1. Remove the batteries from your weapon light prior to the install to prevent accidental discharges.
2. Review our handgun and holster compatibility guides to verify fitment, or if you plan to use a Safairland 63 Series holster.
Step-by-Step Instructions
1. Start by dropping your extraction tool bit into a screwdriver. Carefully wedge the bit underneath the stock SureFire paddle and slowly rotate the tool left and right, to walk the paddle up and off the switch armature. Use caution as the metal armeture holding the switch is delicate.
2. Clear any debris such as glue or dirt off the switch armeture before proceeding.
3. Slide the 2-piece installation tool underneath the switch armature. This provides a flat surface to support and press the Paddle Shifter onto.
4. Push the Paddle Shifter onto the switch armature. Be sure that the Paddle Shifter is fully seated and making complete contact.
5. Remove the installation tool by carefully pulling the two pieces apart. Be careful not to knock off the Paddle Shifter while doing so.
6. Use the included L-Key to tighten the set-screw. It should be tightened one screw passed flush (See video for illustration).
Remove the L-Key, and your Paddle Shifter is now fully installed.
Do not use the rear of the Paddle Shifter thumb rest to activate the "constant on" function. The rear section of the Paddle Shifter thumb rest was designed to give traction and more surface area for your support side thumb to use when pushing forward to activate the "Momentary On" function. Pushing downwards on the rear section could result in damage to the Paddle Shifter and/or weapon light.
Never reholster with the light on. Reholstering your pistol with a Paddle Shifter equipped light in the constant-on position can result in damage to the Paddle Shifter, weapon light and/or holster. Only reholster when the weapon light is set to the off position.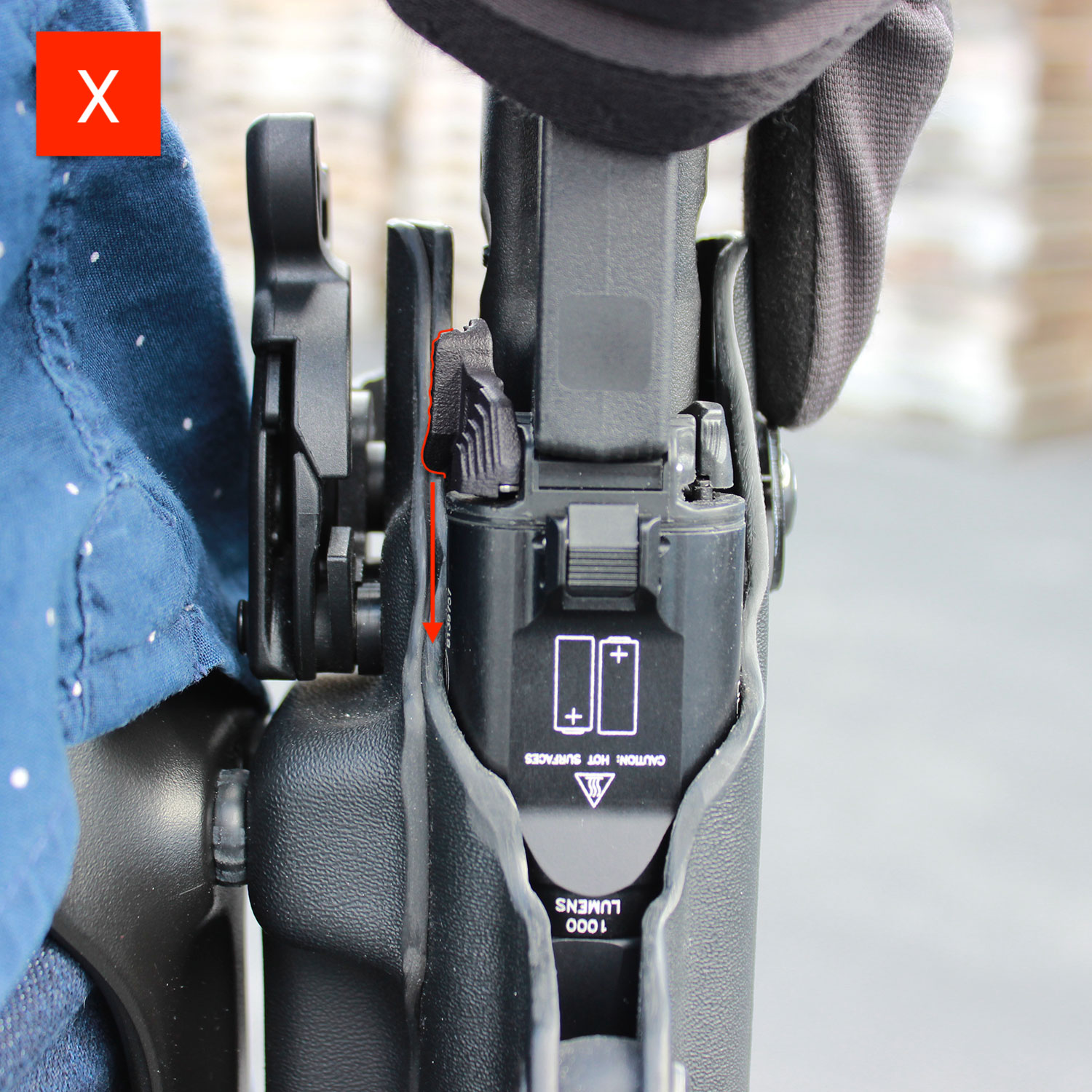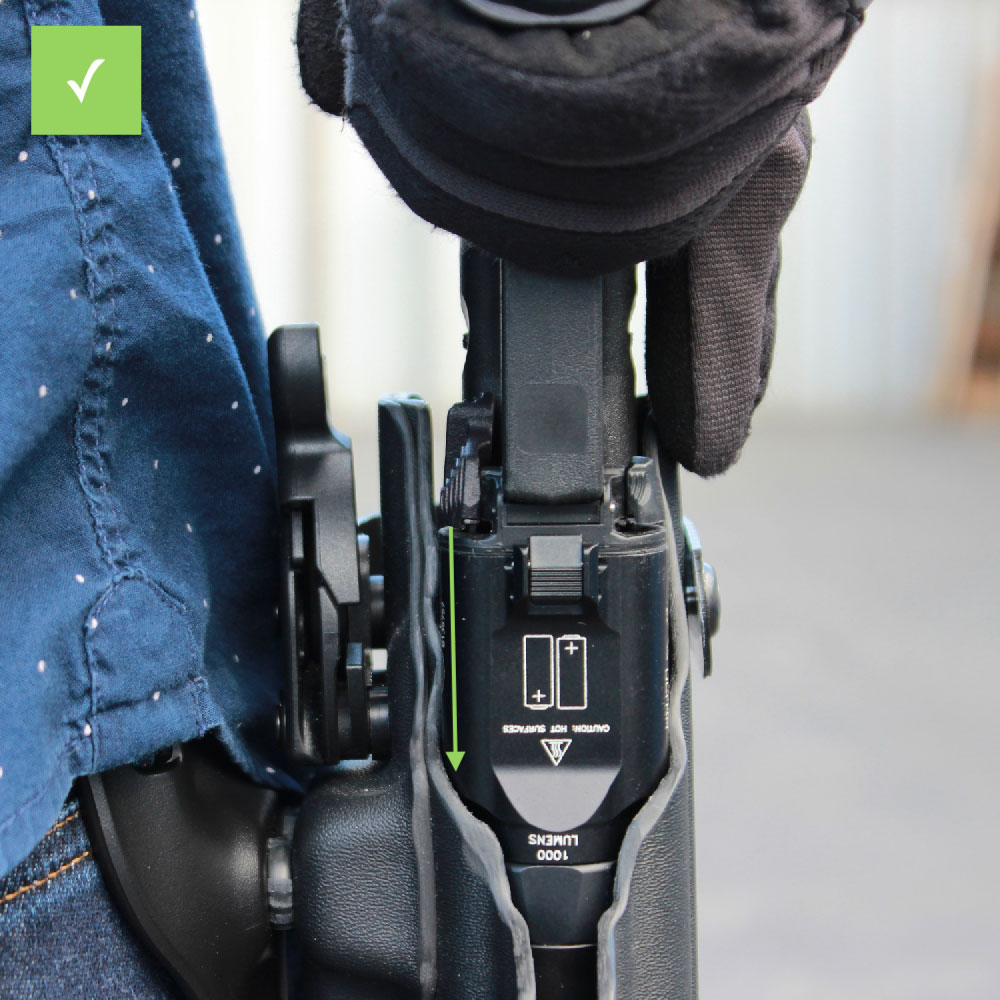 Avoid reholstering on an angle. The Paddle Shifter was designed to follow the mounting hardware of the weapon light. To reduce the chance of snagging the paddle on the exterior of your holster, make sure to reholster straight down, without running the egde of your firearm against the holster.