Instructions: Paddle Shifter V2 + Tailcap Package for SureFire X300
PLEASE READ CAREFULLY BEFORE INSTALLATION. Failure to follow these instructions can result in damage to the Paddle Shifter and/or weapon light.
Handgun Compatibility List
Holster Compatibility List
Installation Instructions
Notes before Installation
1. Remove the batteries from your weapon light prior to the install to prevent accidental discharges.
2. Review our handgun and holster compatibility guides to verify fitment, or if you plan to use a Safairland 63 Series holster.
Step-by-Step Instructions
1. Open tailcap and remove all batteries.
2. Lift the tailcap assembly to the top of the hinge, and unhook from the light body.
3. Grab your Emissary Paddle Shifter and Z-XBC Tailcap assembly, and toggle the Paddle Shifter to the "ON" position on the switch.
4. Re-install the tailcap on the weapon light hinge, and fully seat until the tailcap clicks into place.
Do not use the rear of the Paddle Shifter thumb rest to activate the "constant on" function. The rear section of the Paddle Shifter thumb rest was designed to give traction and more surface area for your support side thumb to use when pushing forward to activate the "Momentary On" function. Pushing downwards on the rear section could result in damage to the Paddle Shifter and/or weapon light.
Never reholster with the light on. Reholstering your pistol with a Paddle Shifter equipped light in the constant-on position can result in damage to the Paddle Shifter, weapon light and/or holster. Only reholster when the weapon light is set to the off position.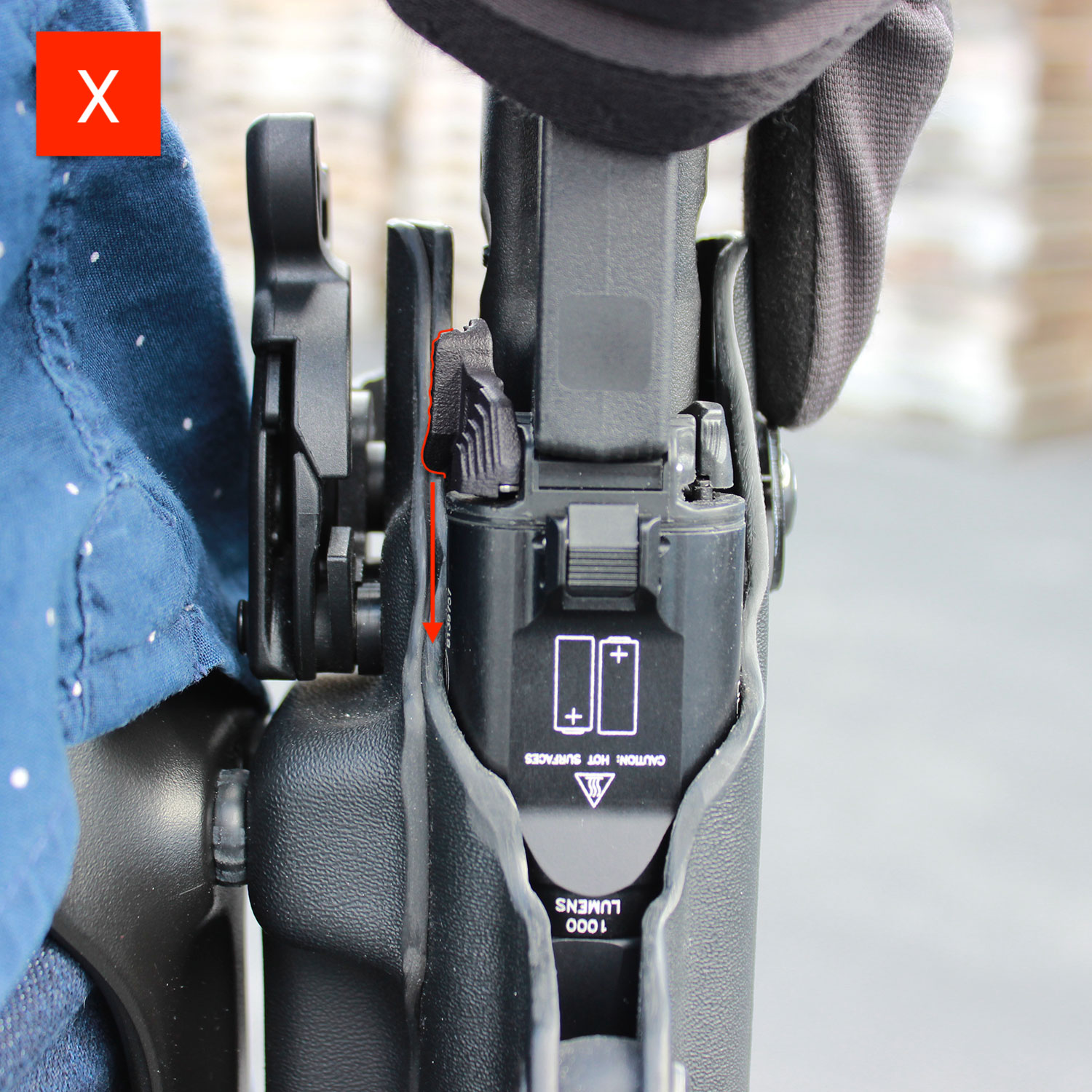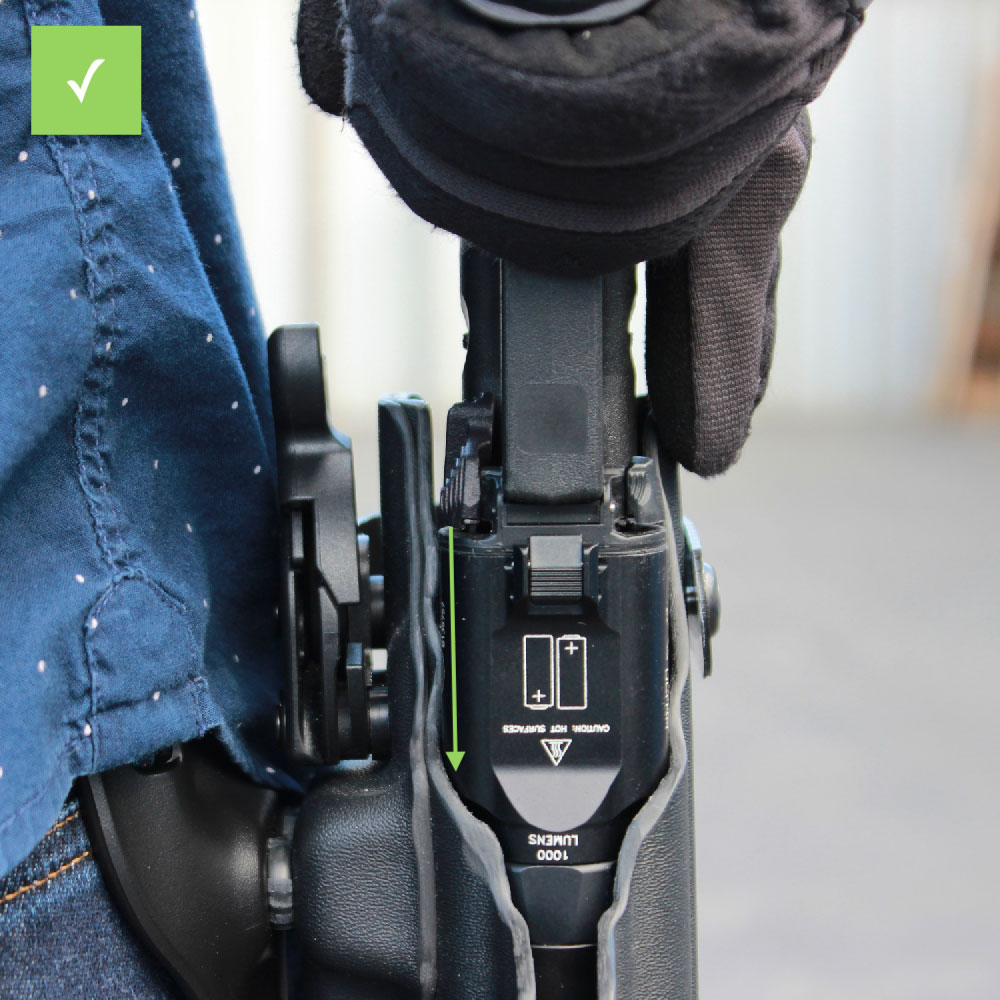 Avoid reholstering on an angle. The Paddle Shifter was designed to follow the mounting hardware of the weapon light. To reduce the chance of snagging the paddle on the exterior of your holster, make sure to reholster straight down, without running the egde of your firearm against the holster.